Bread is our daily

joy and concern
We prepare it for you with love and awareness of its rich tradition.
read more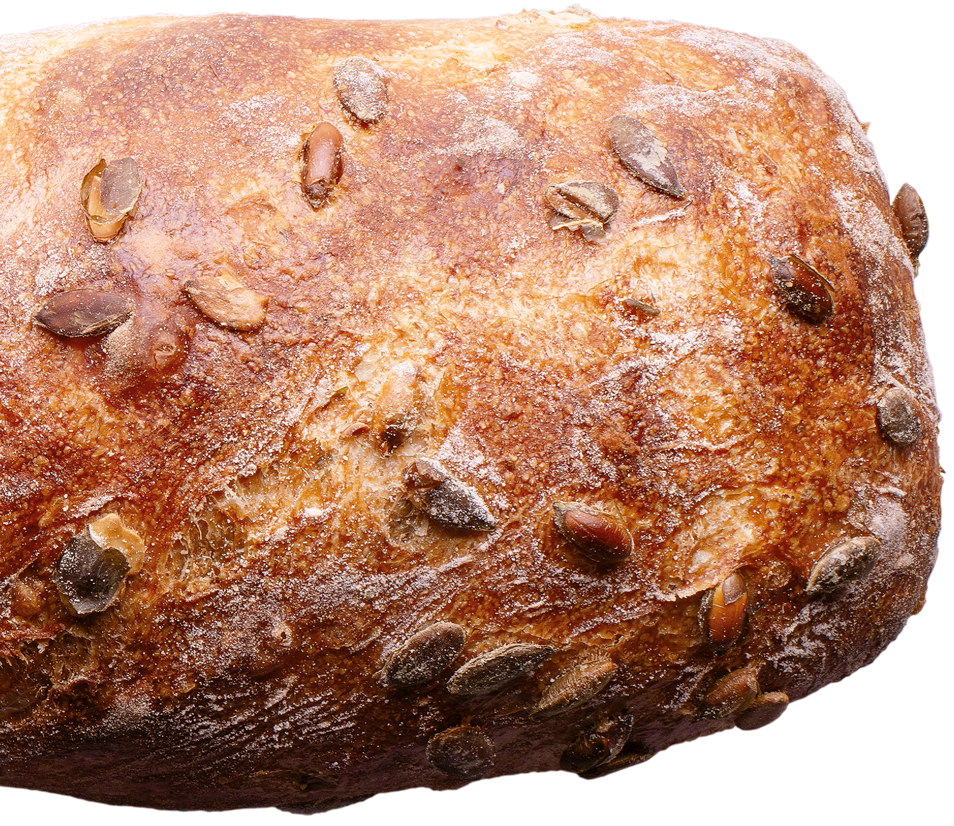 Our way
We go with the times.
We have created an innovative bakery combining traditional methods with modern technology.
Health benefits
We guarantee the high quality of our products.
That is why we strictly observe best practices and ongoing inspections.
Our way
We use high quality ingredients.
We place emphasis on gentle methods for their processing.
Our dough
What makes our dough exceptional?
It is the unique combination of the long maturation time and a high proportion of water.
Our way
We bake all our products in ovens with a stone slab.
This ensures that they acquire a more distinctive taste and a more intense aroma.
Eco friendly
Our operation is environmentally friendly.
We care about the environment in which we live and work.